Here's How to Avoid Frozen Pipes in Cumberland County!
2/3/2023 (Permalink)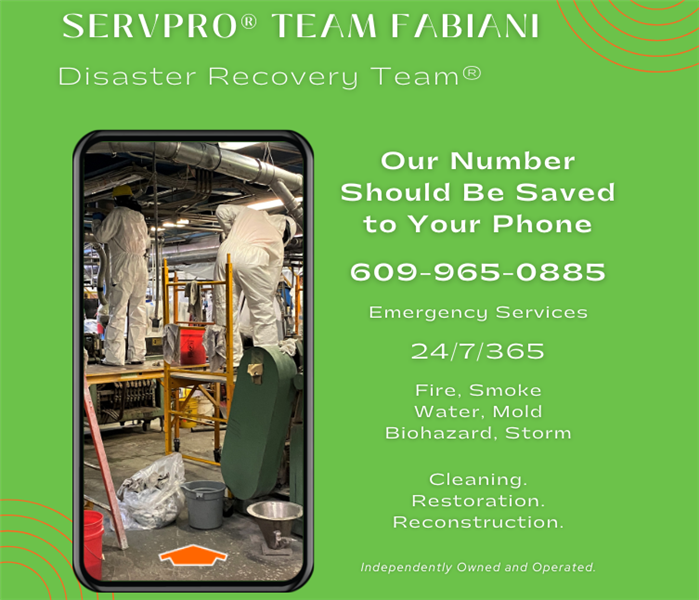 Tips to Help Prevent Pipes from Freezing in Cumberland County.
The three central causes of frozen pipes are quick drops in temperature, poor insulation and thermostats set too low. Here's help for property owners in Bridgeton, Millville and Vineland.
Insulate pipes. Pipe insulation in your home's crawl spaces and attic helps even if you live in a climate where freezing is uncommon. Exposed pipes are most susceptible to freezing. Remember, the more insulation you use, the better protected your pipes will be.
Use heat tape or heat cables. Heat tape or thermostatically controlled heat cables can be used to wrap pipes. Be sure to use products approved by an independent testing organization, such as Underwriters Laboratories Inc., and only for the use intended (exterior or interior). Closely follow all manufacturer's installation and operation instructions.
Seal leaks. Locate and thoroughly seal leaks that allow cold air inside. Look for air leaks around electrical wiring, dryer vents and pipes, and use caulk or insulation to keep the cold out.
Secure outdoor hoses, valves and faucets. Before winter hits, disconnect garden hoses and, if possible, use an indoor valve to shut off and drain water from pipes leading to outside faucets. This reduces the chance of freezing in the short span of pipe just inside the house.
Let water drip. A trickle of hot and cold water might be all it takes to keep your pipes from freezing. Let warm water drip overnight when temperatures are cold, preferably from a faucet on an outside wall.
Adjust the thermostat. Keeping your thermostat set at the same temperature during both day and night also reduces the risk of frozen pipes. During extreme cold, this also helps reduce the strain on the furnace.
Open cabinet doors. This allows heat to get to un-insulated pipes under sinks and appliances near exterior walls.
Anything can happy in severely cold and windy weather. If you should have frozen pipes that burst or any other wind or storm damage, SERVPRO® Team Fabiani has the experience and equipment to restore your property back to preloss condition ASAP. We also provide emergency services such as boardups, roof tarping and more. Call 609-965-0885. We're Here to Help® 24/7/365!